Drivers
---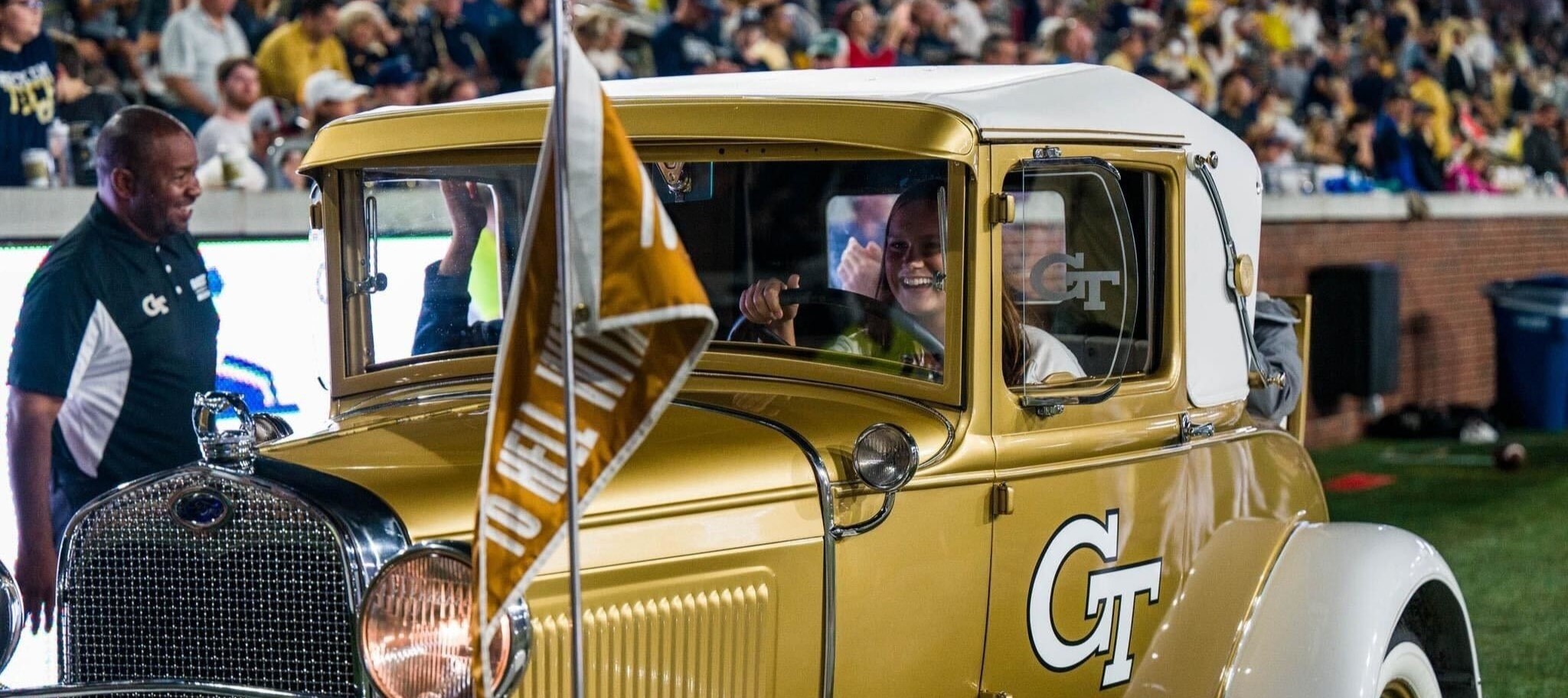 Each year, one student is chosen from the ranks of the club to be the sole driver and primary caretaker of the Ramblin' Reck. They are the only person with keys to the car, and the only person allowed to drive or transport the Reck. They know the ins and outs of the car better than the back of their hand and spends countless hours every week not only making sure that the car is running in tip-top shape, but also scheduling appearances, meeting with alumni and administration, and working on other projects in the best interest of the Reck. Despite the hard work, the job is perhaps the most meaningful and fulfilling on campus, and an unforgettable experience for every driver.
The History of Drivers
---
Since 1968, drivers have been selected by the Ramblin' Reck Club.
2023: Omar Khan
2022: Evalyn Edwards
2021: Ethan Rosman
2020: Abi Ivemeyer
2019: Ben Damus
2018: Hannah Todd
2017: Chris Healy
2016: Mitch Brown
2015: Hillary Degenkolb
2015: Jake Meisner
2014: Raj Desai
2013: Barrett Ahlers
2012: Stephen Webber
2011: Mike Macmillan
2010: Austin Berry
2009: Winfield Tufts
2008: Brandon Kearse
2007: John Bird
2006: Bryan Popka
2005: Ryan McFerrin
2004: Dustin Bergman
2003: Justin Barnes
2002: Brian T. Waits
2001: Andy McNeil
2000: Joseph Nilsestuen
2000: Patrick Edwards
1999: Joseph Nilsestuen
1998: Michael M. Eckert
1997: Patrick Edwards
1996: Patrick Edwards
1995: Brad Sand
1994: Philip H. Burrus, 4th
1993: Thomas Penny
1992: Thomas Priest
1991: Jeffrey Waller
1990: Phillip Kelley
1989: Phillip Kelley
1988: Steven Powell
1988: Evelyn Dale Morgan
1987: Richard Coblens
1986: Barry Whitton
1985: Todd Kelso
1984: Lisa Volmar
1984: Bruce Wheeler
1983: Darryl Dykes
1982: Christopher "Kit" Baker
1981: John Hodges
1980: Wesley Combs
1979: Bruce Wittschiebe
1978: L. Michael Lopez
1977: W. Thomas Smith, Jr.
1976: Kenneth Box
1975: Kenneth Box
1974: W. Scott Innes
1973: M. Russell Smith
1972: Thomas Robertson
1971: Steve Clark
1970: Patrick Hurley
1969: William Cherry
1968: William Cherry
Between 1961 and 1967, drivers were selected by the Student Council (now Student Government Association).
1967: Tom Feld
1966: Tim O'Shea
1965: John Ryan
1965: Doug Chandler
1964: Jack Painter
1963: Jack Painter
1963: Phil Gingrey
1962: Henry Sawyer
1961: Dekle Rountree
The Reck
The Tradition
The Reck is an iconic mascot of Georgia Tech; An interesting start and a rich history make it one of the most beloved and unique mascots in the country!
Read more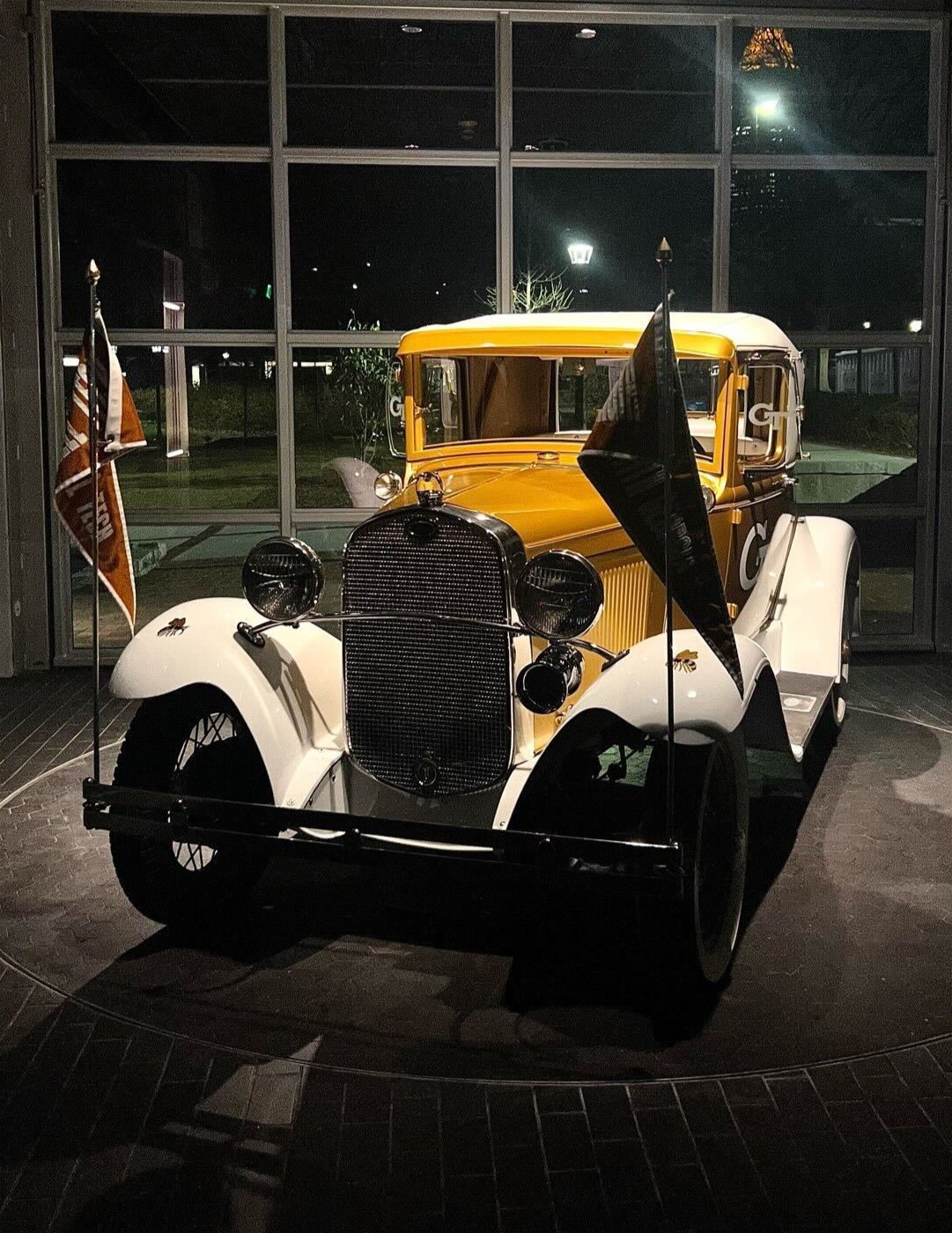 The Reck
History
The Reck was formally introduced as Georgia Tech's mascot when it led the football team out on to Grant Field for the 1961 homecoming game...
Continue reading